Golden Valley Lutheran College/LBI-Minneapolis
serving students through 1985
Welcome to the website of the
Golden Valley Lutheran College
Lutheran Bible Institute-Minneapolis
Alumni Association
"Bringing People Together in the Spirit of LBI - GVLC"
Please join us for the
7TH ANNUAL ALL SCHOOL REUNION
Register Now!
PLEASE REGISTER ONLINE:
with option to pay by credit/debit card or with your check
http://www.GVLC-LBI.com/ep_event.cfm?EventID=10281
PRINTABLE REGISTRATION FORM
to share with others who cannot register online
Classes of 1968, 1969, and 1970
Special Pre-Reunion Dinner, Friday Evening, July 19th
further details at https://tinyurl.com/yxufqu9r
Memorabilia (see link in left-hand panel) available at each Reunion!
Legacy Planning
The names and backgrounds for two funds which will represent our joint LBI - MT CARMEL - GVLC Legacy were announced at the August 12, 2017 Reunion. The Funds are in conjunction with and in support of Minnesota Adult and Teen Challenge and Mount Carmel Ministries. More particulars on the two year (and beyond) Fund Drive will also be forthcoming in future mailings and phone calls.
Reunion photos can be seen on the
"Reunion Photos" Page Link (Left-Hand Panel above)
For those Alumni visiting the site throughout the year, we will be attempting to add a new item on a monthly basis. Monthly updates for October, 2016 through July, 2017 are now located on the "Monthly Additions" Page link up in the left-hand panel. Check it out and stop back for a visit on an (at least) monthly basis:
Click on photo for a short Mount Carmel Ministries, Lake Carlos, Alexandria, MN Facebook video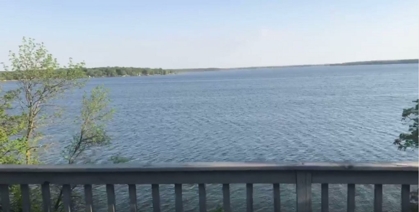 Walk around the Pond
---
This is an all-school website, serving the alumni of Lutheran Bible Institute-Minneapolis and Golden Valley Lutheran College. This site is maintained by volunteers who depend on you for information about your class activities. Please encourage your classmates to update their profile and become involved!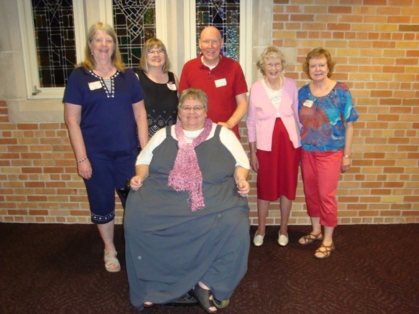 Steering Committee (Left to Right):

Gloria (Anderson) McNelis (class of 1969)
Alice (Hofstad) Loddigs (class of 1971)
Larry Boatman (class of 1965)
Ingrid Johnson (class of 1954)
Jan (Opsal) Frederickson (class of 1969)
Nancy (Bay) Rudquist (class of 1969)
If you would like to serve on the steering committee or represent your graduating class, please contact us at GVLC.LBI@gmail.com Your support is important and most welcome; your help is needed!
We will gladly help you facilitate and publicize your reunion events. it is easy to learn and use.
Your support will help keep this website active.
Because the web site is not supported through any official alumni office, Reunion attendees as well as the steering committee members have underwritten the cost of maintaining this web site. And, as we have decided against the external advertising route, your gift will help insure this communication tool will be available for future use. If you would like to contribute, then please contact
We are working to improve and your ideas and insights will help us serve you more effectively.
We will look for your suggestions!
COMING SOON!
> Chapel sermons featuring your favorite teachers; 2nd CD Volume of John's Favorites
ANNOUNCEMENTS
| | |
| --- | --- |
| • | WE NEED YOU! Our goal is to locate someone from each graduating class to work on gathering information and coordinating activities for your class. Share the responsibility with a classmate if you wish. This is a fun and rewarding activity, so please let us know who you are! |
| • | Is there a name missing? If you notice one of your classmates names is missing, please let us know! We want to include everyone, whether a graduate or not. Provide the name and the year this person would have graduated. We will be happy to add them. Same goes for non-student names... just provide us with some information about the person and how they are connected to our school. Thanks! |