Golden Valley Lutheran College/LBI-Minneapolis
serving students through 1985
Welcome to our website!
Golden Valley Lutheran College
Lutheran Bible Institute-Minneapolis
Please join us for the
4TH ANNUAL ALL SCHOOL REUNION
Saturday, August 20, 2016
CALVARY LUTHERAN CHURCH
7520 Golden Valley Road, Golden Valley, MN
bring a dish to share ~ registration begins at 11:30 AM
$10.00 donation to help with expenses
Proposed Schedule
11:30 AM - 12:00 (Noon): Registration
12:00 (Noon) - 1:00 PM: Potluck Luncheon
1:00 PM - 2:30 PM: Program
Special Music
Filmstrip
Legacy Discussion
Mt Carmel Presentation
Philip Daniel "Flip" Saunders Tribute
2:30 PM - 3:00 PM: Communion
3:00 PM - 5:00 PM: Continued Conviviality
To include: GVLC-LBI Pictoral History, John Seagard Memorial Service Video
5:00 PM - 5:30 PM: Clean-up
5:30 PM - 6:00 PM: Transport to Perkins Restaurant
6:00 PM - ???: For Supper
Here's a photo of 1969 Alumni from the Reunion in 2014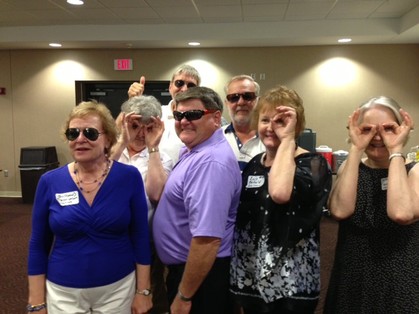 And some photos from the first event in 2013.

MaryJane Lageson Putz Susan Vikstrom Myrna Rud
and Marlo Putz Nancy Johnson Hansen Alice Hofstad Loddigs
Other photos forthcoming . . .

For other reunions up and coming -- see the tabs on the menu to the left. (must be logged in to access)
We will gladly help you facilitate and publicize your reunion events. it is easy to learn and easy to use.
---
This is an all-school website, serving the alumni of Lutheran Bible Institute-Minneapolis and Golden Valley Lutheran College. This site is maintained by volunteers who depend on you for information about your class activities. Please encourage your classmates to update their profile and become involved!
Steering Committee:
Larry Boatman (class of 1965)
Ingrid Johnson (class of 1954)
Alice Hofstad Loddigs (class of 1971)
Jan Opsal Frederickson (class of 1969)
Gloria Anderson McNelis (class of 1969)
Nancy Bay Rudquist (class of 1969)

If you would like to serve on the steering committee or represent your graduating class, please contact us at GVLC.LBI@gmail.com Your support is important and most welcome; your help is needed!
Your support will help keep this website active.
During this initial stage, the steering committee members have underwritten the cost of maintaining a website. But your gift will help insure this communication tool will be available for future use. We are not supported through any official alumni office. If you would like to contribute, please contact us at GVLC.LBI@gmail.com
We are working to improve and your ideas and insights will help us serve LBI-GVLC alumni more effectively.
Watch for more details soon. We will look for your suggestions!

A CD with 19 pieces of music by various GVLC-LBI Choirs is available for purchase. The price for a CD is $20.00 (which includes shipping and handling) with all proceeds going to the GVLC-LBI Alumni Association to help offset the cost of the reunion (the CD is discounted 50% at the reunion).
If you would like a CD of the songs sung while you were in the choir (or in attendance at LBI / GVLC), then download the spreadsheet file of the entire playlist here and use the "Contact Us" link in the left-hand column to let us know of your request.
COMING SOON!
> chapel sermons featuring your favorite teachers
ANNOUNCEMENTS
| | |
| --- | --- |
| • | WE NEED YOU! Our goal is to locate someone from each graduating class to work on gathering information and coordinating activities for your class. Share the responsibility with a classmate if you wish. This is a fun and rewarding activity, so please let us know who you are! |
| • | Is there a name missing? If you notice one of your classmates names is missing, please let us know! We want to include everyone, whether a graduate or not. Provide the name and the year this person would have graduated. We will be happy to add them. Same goes for non-student names... just provide us with some information about the person and how they are connected to our school. Thanks! |